2022 FVRC Spring Thunder Regatta
March 18-20th, 2022
GENERAL INFORMATION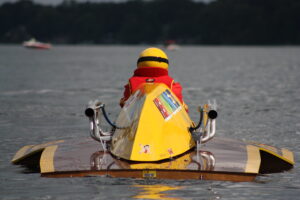 It's that time of year again. Don't miss out on what is shaping up to be an amazing event. All of the details can be found below, we hope to see you March 18th-20th
REGISTRATIONS
2022 FVRC Spring Thunder Regatta Boat Registration

With the event less than a week away, don't delay. Register Now!

2022 FVRC Driver's School Registration

FVRC will be offering a Vintage & Historic (V&H) Driver School for new and experienced drivers. Designed to educate and prepare both new and experienced drivers, "Ground School" will be conducted in the morning followed by water training and laps in one of the club's trainers under the supervision of your instructors.

2022 FVRC Unlimited Experience Registration

This will go down as an experience that anyone will remember forever. A very few lucky people will get to ride in one of the most beautiful unlimited race boats of all time. At the only other event that Miss US was featured in, the limited number of rides was sold out. Do not be disappointed. Get your reservation in.